About Autism
What is Autism
Autism is the lens through which a person on the spectrum sees and processes the world. The autistic brain develops differently from conception and this can affect the individual's language and communication, cognition, sensory processing, motor control and social behaviours.
Official figures show that about 1-2 percent of children have an autism diagnosis1 , with emerging research showing that figure at about 1 in 57 children. Latest statistics show that boys are almost three times more likely to receive an autism diagnosis than girls – a prominent gender difference.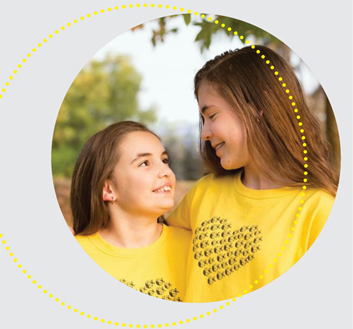 Accurate rates of autism in girls are harder to measure. The challenge of receiving a proper diagnosis is exacerbated by misconceptions and a lack of clinician's training and experience in recognising the internal autistic experience, resulting in a diagnostic process that is less likely to favour girls and gender diverse young people.
Boys are typically diagnosed in early childhood, whereas girls often receive their diagnosis later, with an average age of diagnosis being nine.2
This website has been developed to support autistic girls at school and relies on the lived experience of autistic girls and women, together with input from teachers, psychologists and other key professionals.
This difference in diagnosis ratios has been attributed to:
Autistic girls often have internalised autistic presentations3
Gender bias in existing screening tools and diagnostic criteria
Existing stereotypes about how autism presents
Lack of clinician's training and experience in recognising autism in girls
1. OTARC https://www.latrobe.edu.au/otarc/families-individuals/what-are-asds data accessed 22 June 2020. 2. Ormond, S., Brownlow, C., Garnett, M.S., Rynkiewicz, A. & Attwood T. (2017). Cox, I., McGillivray, J., Manjiviona, J., Bulhak- Paterson, D.T. & Stokes, M.A. (2017). 3. Jamison, R., Bishop, S. L., Huerta, M., & Halladay, A. K. (2017).